Being involved in a domestic violence case can dramatically alter your life.
Attorney Jeffrey W. Goldblatt knows how to build the strongest cases for victims of domestic violence and those facing abuse allegations.
Since 1982, the Law Offices of Jeffrey W. Goldblatt has helped East Brunswick, NJ, solve all manner of domestic violence disputes.
Don't Wait To Secure Representation
Contact Our East Brunswick Office
Whether you've been a victim or wrongfully accused of domestic violence, you need legal representation. Jeffrey Goldblatt can help ensure your family and freedoms are protected. Contact our East Brunswick, NJ, office to request your consultation.
Protect Your Rights
With a Domestic Violence Lawyer
Call
Attorney Goldblatt
as soon as you are involved in a domestic violence dispute. As your lawyer, he can help:
Protect Your Family
In many instances, domestic violence charges can lead to restraining orders and unfavorable child custody agreements. Seeing your children can be difficult if you're accused of abuse and dealing with criminal charges.
Attorney Goldblatt has an extensive track record in family law and will fight for your right to spend time with your children. As your domestic violence attorney, he can challenge restraining orders or custody agreements by exposing their flaws.
His deep family law knowledge allows him to offer equally strong protection to domestic violence victims. He can fight for robust restraining orders to protect you and your children from an abuser.
Defend Your Freedom
Domestic violence charges can severely harm your job, reputation, and future. A criminal record can also make it harder to obtain licenses and certifications. Having a lawyer like Attorney Goldblatt prepare a legal defense for you can help reduce or even have them dismissed altogether.
If you're a victim of domestic violence, Attorney Goldblatt will work tirelessly to make sure you are legally protected. Victims often need a strong legal advocate to complete their divorce and defend against accusations their abuser may make about them. Mr. Goldblatt can also make sure you don't act or communicate in a way that can be misinterpreted as inflammatory.
We Put Our Clients and Their Families First
"Thanking you isn't enough"
"Phenomenal results just as Jeff initially proposed. Jeff was great and easy to work with and his expertise and honesty goes a long way. Thanking you isn't enough, but I am greatly satisfied overall with the outcome and so is my son. Highly recommended !!"

Tania
Actions That Can Be Considered Domestic Violence
In New Jersey
According to New Jersey's Prevention of Domestic Violence Act, domestic violence includes one or more of the following criminal offenses:
Assault
Homicide
Kidnapping
Terroristic threats
Criminal restraint
False imprisonment
Sexual assault
Criminal sexual assault
Criminal mischief
Burglary
Criminal trespass
Harassment
Stalking
Criminal coercion
Robbery
Cyber harassment
Domestic violence in New Jersey also includes any crime involving risk of death or serious bodily injury.
The plaintiff must have a specific relationship with the defendant in order for these criminal offenses to be considered domestic violence.
If you have been accused of one of these domestic violence offenses or are a victim of domestic violence, Mr. Goldblatt can accurately review your case at his East Brunswick, NJ, offices.
Mr. Goldblatt Is Ready to Defend Your Rights
Contact Our New Jersey Law Offices Today

Mr. Goldblatt has the ability to passionately serve both victims of domestic violence and the accused. His rare ability to represent both sides of sensitive issues makes him a highly sought-after attorney throughout New Jersey. It also allows him to keenly understand the legal strategies that will be used against his clients.
He has effectively advocated for clients in family law, prosecution, criminal defense, and restraining order cases since 1975. As the only lawyer at his firm, you will receive his personal attention and advocacy while he represents you.
To schedule your free initial consultation, call:
What East Brunswick Has To Say
"Genuine, ethical, responsive, and effective."
"I not only recommend attorney Jeffrey Goldblatt, but I guarantee once you have used his service you too will look no further. Mr. Goldblatt is smart, cost-conscious, efficient and really knows matrimonial law. Genuine, ethical, responsive and effective. Calm and controlled personality. I was legally divorced years ago by another lawyer who did not help me get Domestic Relations Order. He took the time to review all the details of my case in a brief time and took on my DRO. The office staff was also a pleasure. Always there with pleasant greetings and smiles.
I would highly recommend Jeffrey Goldblatt." Roman Roman
What To Do If You're a Victim
of Domestic Violence
Domestic violence is a serious crime that can potentially put you, your children, and other family members in danger. When it happens to your family, it's hard to know what to do. Mr. Goldblatt can help. If you've experienced domestic violence, you should:
Help Is Available
Your Safety is Our Priority
Getting you and your family to a safe place is of the utmost importance. If you've experienced abuse and are unsure where to turn, our law firm can put you in contact with local organizations that can help get you to a safe location. The National Domestic Violence Hotline is also available 24/7 for domestic violence victims.
What To Do if You're Arrested
On Domestic Abuse Charges
Stay Quiet
It can be difficult to refrain from trying to plead your case if you have been arrested due to false domestic abuse allegations. However, it is imperative that you do not say anything to the police. Anything you say can be used against you in court.
Stay Calm
It can be unsettling getting arrested, but it is crucial to remain as calm as possible. The police will analyze your mannerisms and tone for potentially threatening behavior that could work against you in court later.
Call Us
Request to talk to your lawyer and call our law firm at (732) 238-8700. Mr. Goldblatt knows how to gain important information and how to talk to police about domestic violence charges without saying anything incriminating.
Our East Brunswick law firm can also coordinate bail and release for your loved one. We are open Monday through Friday, and by appointment on the weekends.
Time Is Essential
When It Comes to Domestic Violence Charges
Having a domestic violence lawyer on your side is crucial to avoiding jail time, loss of time with your children, and restrictions on your freedoms. If you're a victim of domestic violence, retaining a domestic violence attorney early can protect you from further abuse.
Our domestic violence lawyer and his staff will investigate the facts of your case and give you the personalized counsel you need in order to achieve the best conclusion possible in your domestic violence case.
Request a consultation online to speak to our law office in East Brunswick, NJ, or call:
We Fight To Get the Best Results for Our Clients
"I am completely satisfied with the results of my case."
"Mr. Goldblatt represented my in my divorce. He and his staff were consummate professionals. Always responsive to my phone calls and emails; always on top of my file; and always advocating on my behalf. I felt cared for and felt in good hands. I am completely satisfied with the results of my case and thank Mr. Goldblatt and his staff for their work on my behalf. I strongly recommend this office."

Adam Lefkowitz
How Mr. Goldblatt Fights For You
Mr. Goldblatt's past roles as a criminal defense lawyer and prosecutor allow him to effectively represent those accused of domestic violence and victims of the crime. New Jersey comes to his East Brunswick, Freehold, and Wall offices for his powerful representation.
Plaintiff
If you are a victim of domestic violence, Mr. Goldblatt can record your injuries and persuasively present them to the judge and jury. He can also review the history of the defendant and see if they have a history of violence or patterns of breaking laws.

The Goldblatt team can also review the relationship between you and the accused, making sure the allegations fall in line with New Jersey laws on what is considered domestic violence. This way, the defense will be less successful at accusing you of misinterpreting the defendant's actions.
Defendant
If you are accused of domestic violence, Mr. Goldblatt can scrutinize the evidence, search for a lack of injury, and investigate potentially ill intent by the accuser.

Sometimes, an accuser may file domestic violence charges as an act of revenge or to gain leverage in other family law proceedings, even if you were not abusive. Attorney Goldblatt and his team can review the history and facts of your case to probe this possibility.

He can also review if you unintentionally or mistakenly acted in a way that the accuser misinterpreted as domestic violence.
Talk To a Lawyer Who Prioritizes Your Best Interests
Contact Our East Brunswick Law Firm
Mr. Goldblatt approaches every domestic violence case by making the client's best interests the priority. Whether they are the victim or the accused, Mr. Golblatt wants what is best for his client and their families.
During your initial free consultation, Mr. Goldblatt will review the details of your case and give you his honest assessment of your expected outcomes. He is the only lawyer at our firm serving East Brunswick, Freehold, and Wall, allowing him to establish trusting relationships with all his clients. With that being said, he is mindful of his caseload, so he can dedicate the necessary time to build a successful strategy. He also strives for timely resolutions to help you and your family rebuild after this traumatic incident.
Contact our East Brunswick, NJ, office to request your free initial consultation and learn how Mr. Goldblatt can help you get your life back.
East Brunswick Recommends Us
"Jeff was the best attorney I could have asked for."
"Jeff was the best attorney I could have asked for. The night I was served I was calling around to attorneys he called me back that night. He helped me get through my divorce with ease. Highly recommend to anyone."

Daniel Fitzgerald
Consequences of Domestic Violence Charges
Without a domestic violence attorney, criminal charges can have a lasting impact on your freedom and future. Our East Brunswick attorney can fight to help you avoid the potential punishments a domestic violence conviction can bring, including:
Imprisonment
The severity of your criminal charges will determine the amount of jail time and fines you are facing. If convicted of felony domestic violence charges, your potential prison time and fines will dramatically increase. Mr. Goldblatt may be able to get felony domestic violence charges reduced to misdemeanors, if not dismissed altogether.
Firearm Restrictions
Federal law restricts anyone convicted of a misdemeanor crime of domestic violence from owning firearms. You will have to give up your firearms if you are arrested for domestic violence in New Jersey. Even prosecutions that are deemed unwarranted will result in a temporary loss of firearm rights.
Parenting Rights
If you are convicted in your domestic violence case, a judge can restrict your time or even completely prohibit you from seeing your children. For victims, having restrictions against the accused can give you peace that your children won't be alone with a potential abuser.
Protection Orders
A protection order can greatly restrict your freedoms, preventing you from entering your own home or contacting your children. Violating a protection order will result in more consequences. A protection order can also keep you safe from a spouse or partner who is physically threatening.
Other Freedoms
If you're convicted of felony charges, you will lose your right to vote. A domestic violence conviction on your criminal record can make future employment opportunities difficult to secure. Your reputation after being convicted of abuse will also be significantly damaged.
Why Victims Need an Attorney
Victims of domestic violence deserve justice for the physical and mental trauma they have experienced. Our attorneys will work with victims to help them achieve a feeling of safety.
Our New Jersey attorney can help you:
File a Restraining Order
A restraining order can sometimes be the only thing that stands between you and your abuser. It can be necessary to keep you and your family safe. Your restraining order may not be as rigid without an attorney. Our domestic violence lawyer knows how to fight for a strong restraining order to keep you and your family safe.
Prosecute the Abuser
Sometimes the only way to stay protected is to seek jail time for the abuser. Our attorney can help build a strong case against the defendant to convince the jury they need to serve jail time to keep you and your family safe. Don't let your abuser walk free. Enlist an attorney to help you become protected.
Protect Your Family
Our lawyer does everything in his power to help protect his clients who were the victims of domestic violence and abuse. We ensure you stay safe while we fight to get you your desired outcome. Facing a domestic violence case without an attorney can be overwhelming and lead to unfavorable results.
Our Law Offices Can Help In Many Family Matters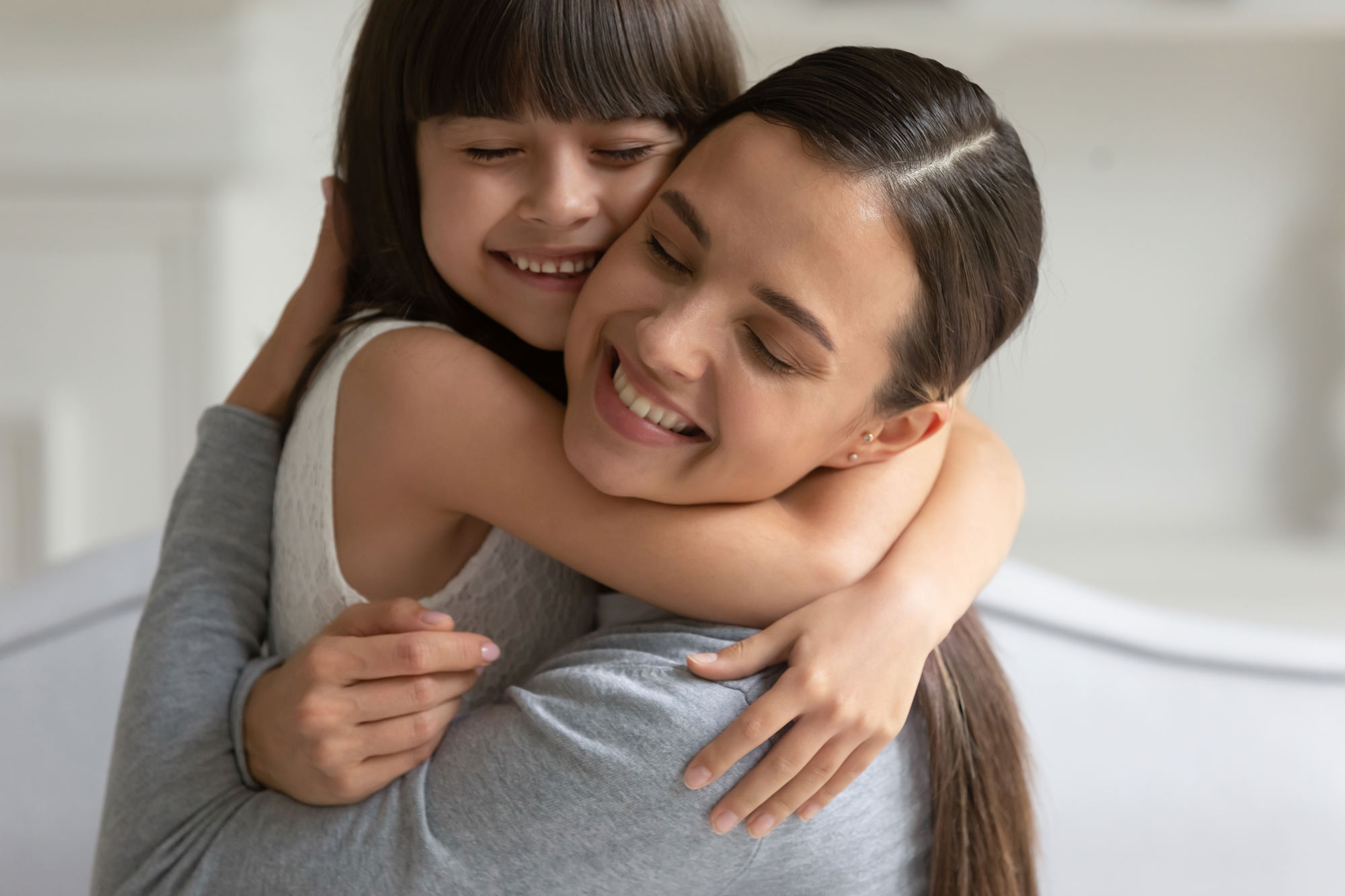 East Brunswick Trusts Mr. Goldblatt
"I highly recommend Mr. Goldblatt's services in family law."
"My experience with the offices of Jeffrey Goldblatt was nothing but exceptional with my divorce. Mr. Goldblatt and his associate, Rachel answered all my questions and helped through through the entire process from beginning to end. It also helped that Mr. Goldblatt was familiar with my wife's attorney which built more of familiarity and trust on both sides. I highly recommend Mr. Goldblatt's services in family law... Bottom line, Mr. Goldblatt will act extremely hard on your behalf."

Jerry Pappas