Fault vs. No-fault Divorce in New Jersey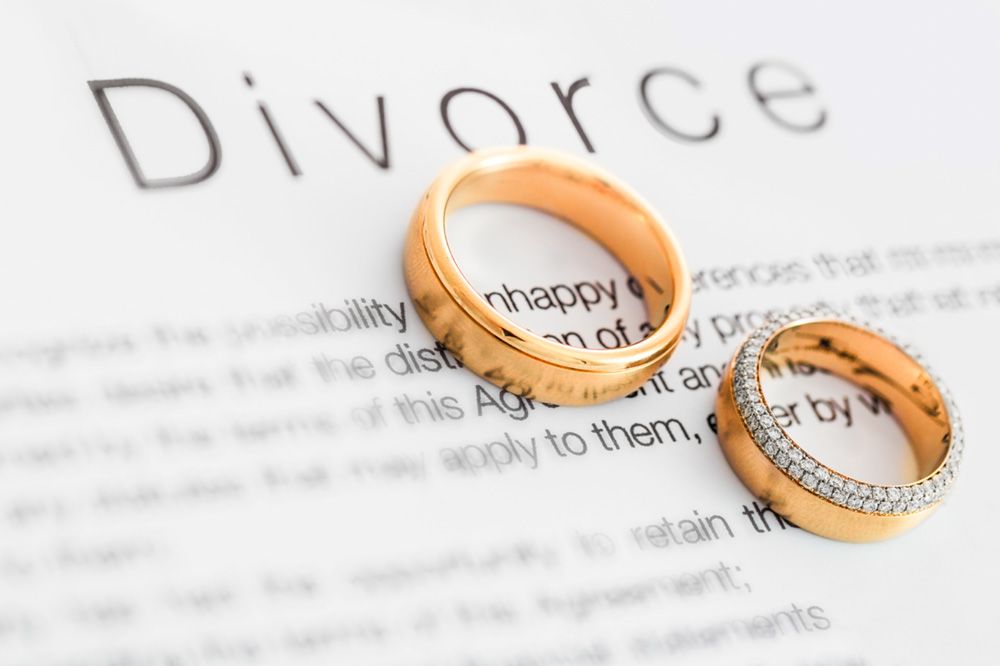 At the Law Offices of Jeffrey W. Goldblatt Esq., our mission to help clients make the right choices when it come to family law matters. We offer the people of East Brunswick, NJ legal help and practical advice when filing for a fault or no-fault divorce. This includes differentiating between these two kinds of divorces and why one may be better for your situation.
Since many people in New Jersey are unfamiliar with the differences between fault and no-fault divorce, we'd like to go over the basics below. We can go into more detail about this during a legal consultation.
What Is a Fault Divorce?
A fault divorce means that a spouse did something that prompted the need to end a marriage. The spouse is considered at fault for the divorce.
We should note that not all states have the same fault/no-fault divorce classifications. Roughly two-thirds of the country still have fault and no-faulty divorce laws.
What Are the Grounds for Filing a Fault Divorce?
There are numerous causes for filing a fault divorce. Some common reasons that our East Brunswick law firm has seen include:
Adultery
Physical abuse
Verbal abuse
Emotional and psychological abuse
Abandoning the marriage for 12 months
Alcoholism for 12 months
Drug addiction and abuse for 12 months
In each of these cases, the actions of a spouse make the marriage unsustainable. Filing for a divorce gives the other spouse freedom from harm and/or hardships associated with the other spouse.
When Should Someone File a Fault Divorce?
A person should consider filing a fault divorce when they have experienced any of the above issues and the fallout from these actions cannot be resolved within the marriage. This is important to consider for survivors of spousal/marital abuse; whether the harm befalls you or your children, this kind of dangerous behavior should not be tolerated.
What Is a No-Fault Divorce?
A no-fault divorce refers to a couple ending their marriage as a result of irreconcilable differences. The couple may not experience the tumultuous situations noted above in for fault divorces, but the spouses may no longer feel the marriage is worth sustaining. Many no-fault divorces are amicable and mutually agreed on.
What Are the Requirements for Filing a No-Fault Divorce?
In order to file a no-fault divorce, the following requirements must be met:
You and your spouse must have lived in New Jersey for at least 12 months
The irreconcilable differences between spouses must have lasted at least 6 months
The chances of reconciliation or making things work are non-existent
If you wonder if you qualify for a no-fault divorce, our East Brunswick legal office and offer insight into your situation.
When Should Someone File a No-Fault Divorce?
If you and your spouse would like an amicable split without airing dirty laundry about your relationship, no-fault divorce is a good option to consider. In addition to the nature of your relationship with your spouse, a no-fault divorce could make things easier on your children if there will be shared custody and/or visitation rights.
How a Divorce Lawyer Can Help
If you need help determining if a fault or no-fault divorce, we can go over the circumstances of your situation and help you make the right choice. To learn more, be sure to contact a skilled divorce and family law attorney. The team at the Law Offices of Jeffrey W. Goldblatt Esq. can be reached by phone at (732) 238-8700.
Related to This